Activating the Impact for Breakfast Network in Armenia!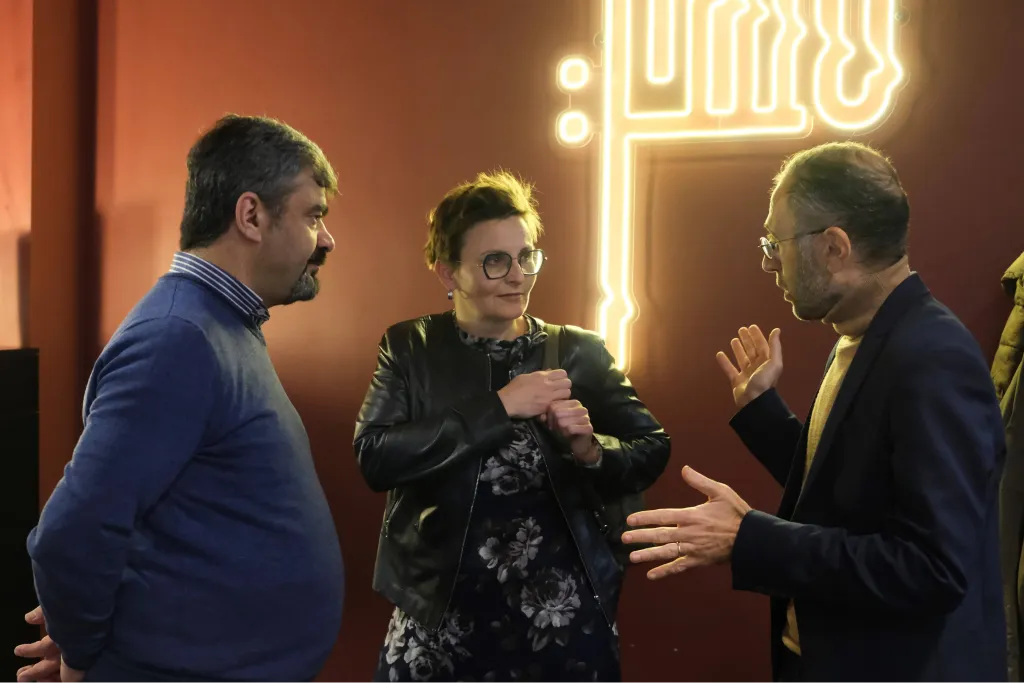 Impact Hub Yerevan is excited to announce that they have officially become a member of the Impact for Breakfast Network and will be hosting a series of events focused on improving the efficiency of collective efforts to support and invest in social enterprise and entrepreneurship.
The first event took place on December 13, 2022, at the Boon Akumb Cafe and focused on balancing impact and financial returns from investments.
Guest speaker Martijn Blom, manager for Benelux and coordinator for the Impact Funds Initiative at EVPA, shared valuable insights on this topic. The discussion was moderated by Gevorg Poghosyan, CEO of Impact Hub Yerevan and VIA Fund.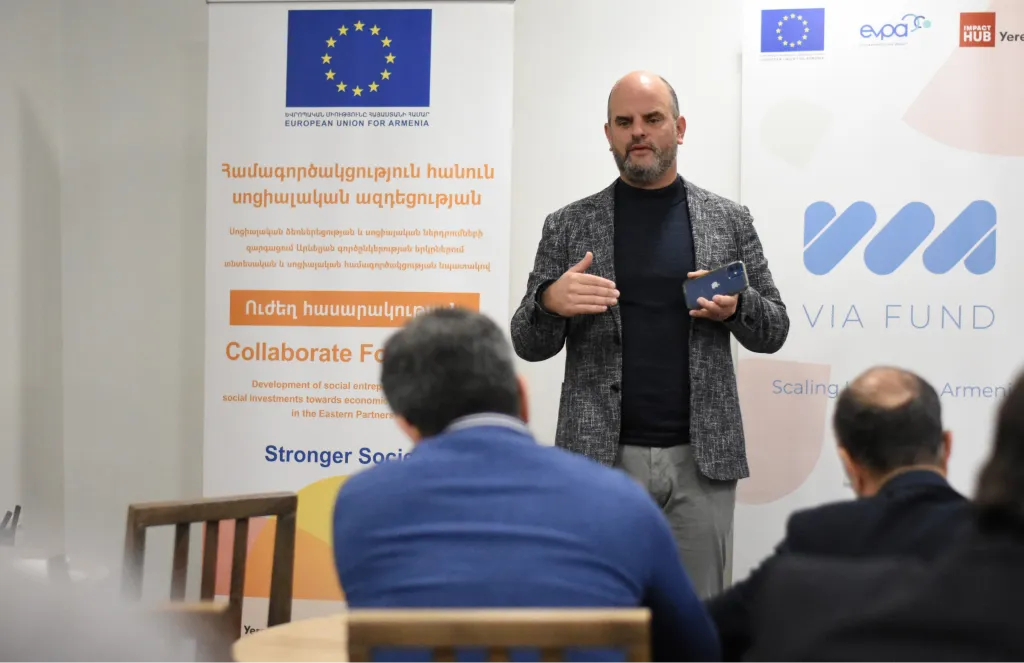 "Social Enterprises are more resilient and manage to thrive in spite of crises than traditional enterprises," said Martijn Blom.
Stakeholders from both Yerevan and Armenian Diaspora, interested in impact-related issues, were invited to join the event and provided the opportunity to connect with like-minded individuals.
The Collaborate for Impact project has a regional component covering the Eastern Partnership region and a specific component for Armenia, which is being implemented by Impact Hub Yerevan. The project includes several components such as the EU-Supported COVID-19 Relief Fund, Social Impact Award, AXEL Acceleration Project, VIA Fund, Impact for Breakfast, and policymaker meetings, with the aim of promoting social entrepreneurship and expanding the ecosystem.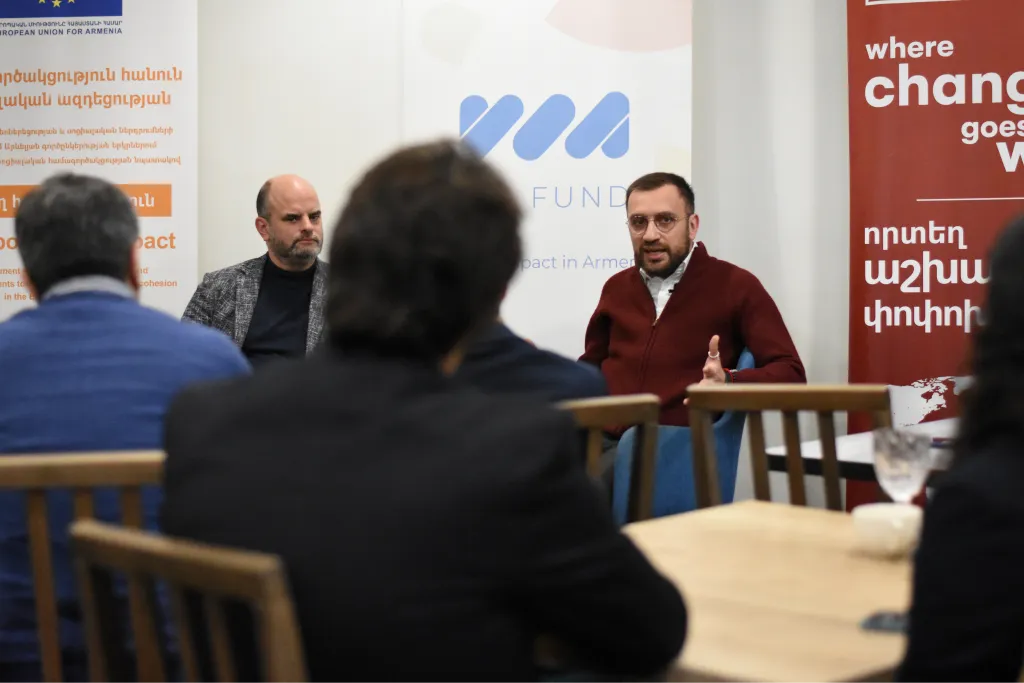 During this event, we were able to highlight various cases of balancing social and financial returns from investing in social enterprises as well as touch upon opportunities. It allowed us to create a space for discussing the future of social entrepreneurship and impact investing in Armenia.
We were happy to have up to 25 guests representing stakeholders from various sectors with an interest in social impact, impact investments, and social entrepreneurship.
The Impact for Breakfast is a network of people from family offices, foundations, funds, venture philanthropy, and advisory organizations who are dedicated to making a difference in the world through social enterprise and entrepreneurship. Through events and networking opportunities, members are able to share ideas, methodologies, case studies, and challenges that help them better understand the relationship between financial and social returns.
The network is a safe space for discussion and exchange of ideas that aims to improve the efficiency of collective efforts in supporting and investing in social enterprise and entrepreneurship.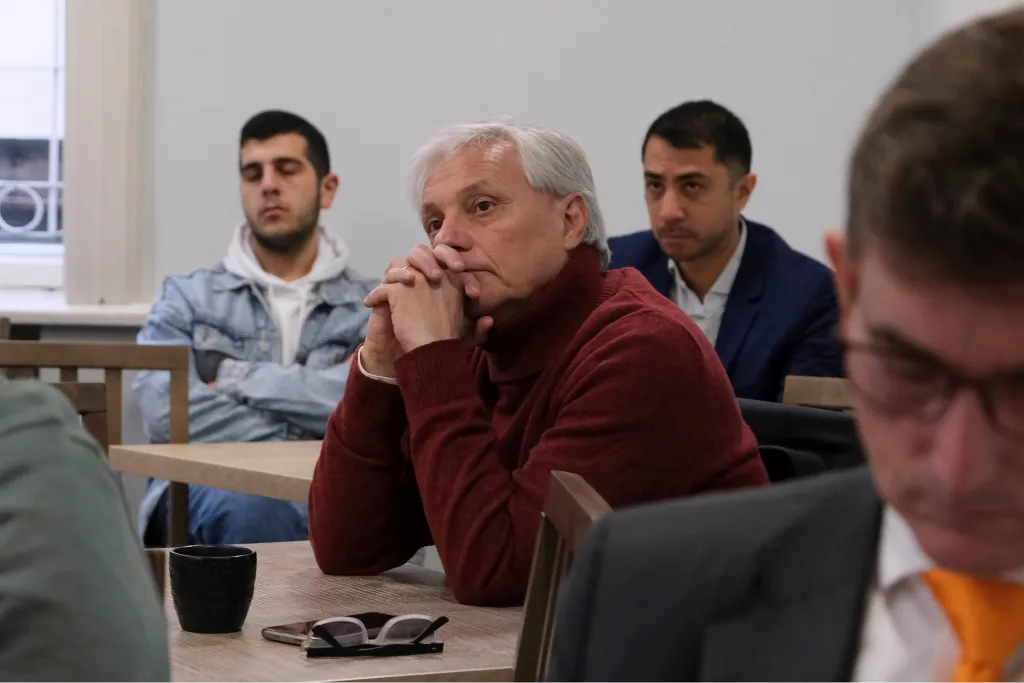 The Yerevan Chapter of the Impact for Breakfast Network is a great opportunity for anyone who is passionate about impact investing and social entrepreneurship to connect with others who share their goals and visions for the future of Armenia.
By joining the Yerevan Chapter, members will be notified of upcoming events and have the chance to participate in discussions with industry experts, like the one held in December 2022. This network will help members learn about innovative new ideas and get inspired to create change in their communities.
Impact for Breakfast is being implemented as part of the EU-Funded Collaborate for Impact Project in partnership with EVPA and Impact Hub Yerevan.
To stay informed about future Impact for Breakfast events in Yerevan, sign up and join us!
The Collaborate for Impact program is financed by the European Union in Armenia and implemented by the EVPA in partnership with Impact Hub Yerevan in Armenia! This publication has been produced with the financial assistance of the European Union. The contents of this publication are the sole responsibility of the Collaborate for Impact project and can under no circumstances be regarded as reflecting the position of the European Union.