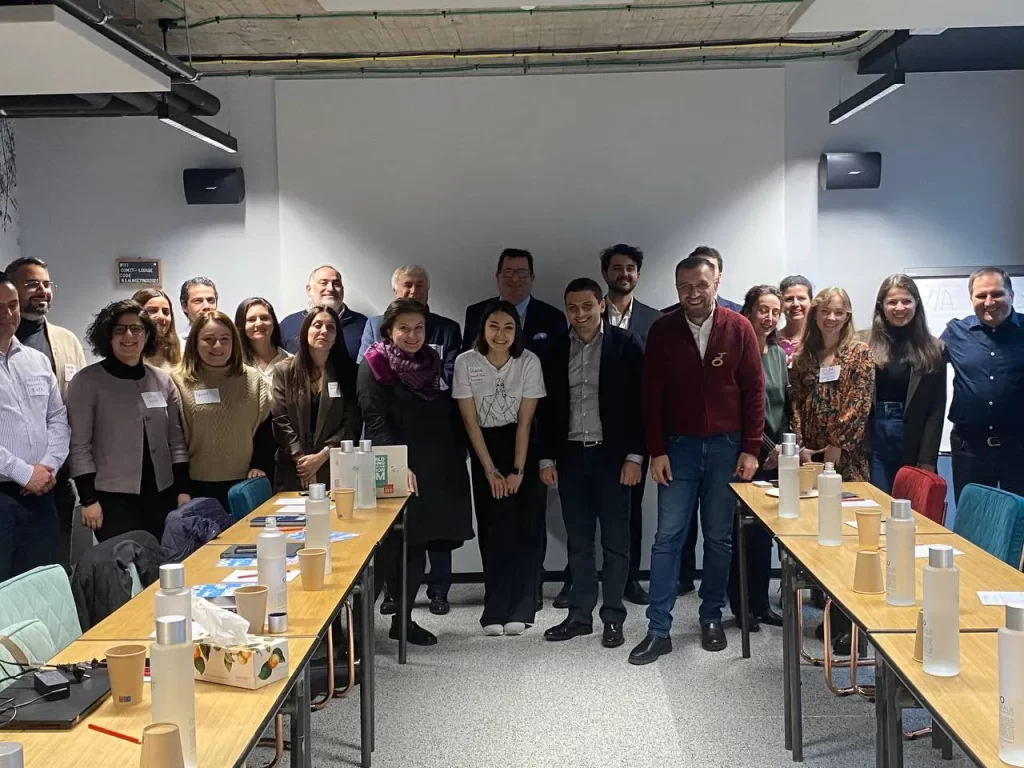 On November 29, 2022, the "Impact Investment in Armenia as a Means for Social and Economic Development" networking event was held in Brussels. The event was co-organized by Impact Hub Yerevan and the European Venture Philanthropy Association (EVPA) under the EU-Funded Collaborate for Impact Project.
Representatives from Impact Hub Yerevan, VIA Fund, and important stakeholders formed a delegation from Armenia that participated in Impact Week in Brussels. The context of Impact Week served as a great platform to gather members of the Armenian diaspora who are interested in impact, social entrepreneurship, philanthropy, and opportunities for investing in the social ecosystem in Armenia.
The speakers included Gevorg Poghosyan, CEO of VIA Fund, Nazareth Seferian, a board member of Impact Hub Yerevan and a representative of EVPA, Tigranuhi Hakobyan from Aregak Bakery as a representative of social enterprises in Armenia, and the Deputy Minister of Economy who gave welcoming remarks.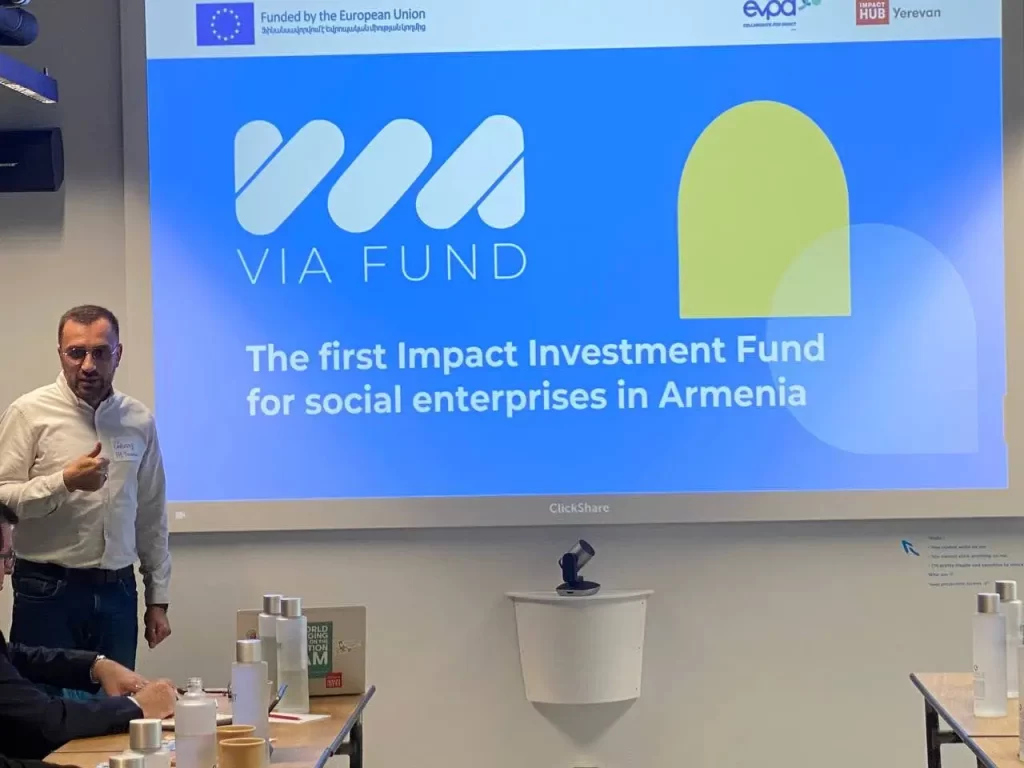 The presentation began with an introduction to the mission of Impact Hub Yerevan, which is to support social impact projects and enterprises and develop the social entrepreneurship ecosystem in Armenia.
Social enterprises were also discussed, with a focus on how they deliver positive social impact by addressing social challenges via business approaches. In this case, Tigranuhi shared the story of Aregak and the amount of positive change that they were able to accomplish in Gyumri over the years.
Over the course of the dialogue, the subject of the existing social challenges in Armenia was highlighted. These include high rates of unemployment, gender-based violence, and discrimination, lack of access to quality education in rural areas, a substantial gap in socioeconomic development between Yerevan and the regions, and a lack of effective climate solutions.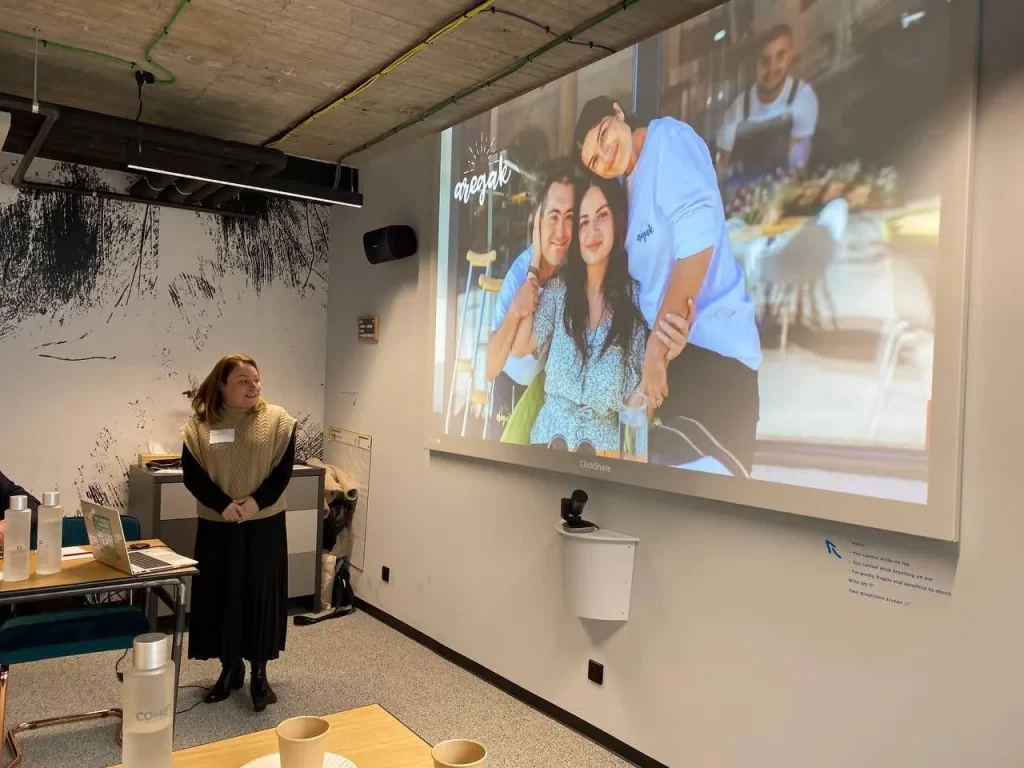 We were excited to use this valuable opportunity to introduce VIA Fund, the first impact investment fund for social enterprises in Armenia. VIA Fund's mission is to contribute to an environment of collaboration, growth, and support for changemakers and social enterprises in Armenia. Its goal is to identify, nurture and invest in 20+ Armenian social enterprises and impact-led organizations, helping them to achieve their full potential and scale their impact and operations within the next 5 years.
The follow-up event later in the evening aimed to gather all partners from Georgia, Ukraine, Moldova, etc., as well as the Ukrainian diaspora participants. It was a chance to discuss challenges in the impact investment social entrepreneurship market and how to address those issues and make a contribution. This portion was essentially a large, hands-on brainstorming session, where participants delved deeper into the issues and began generating concrete steps, policy actions, and practical approaches.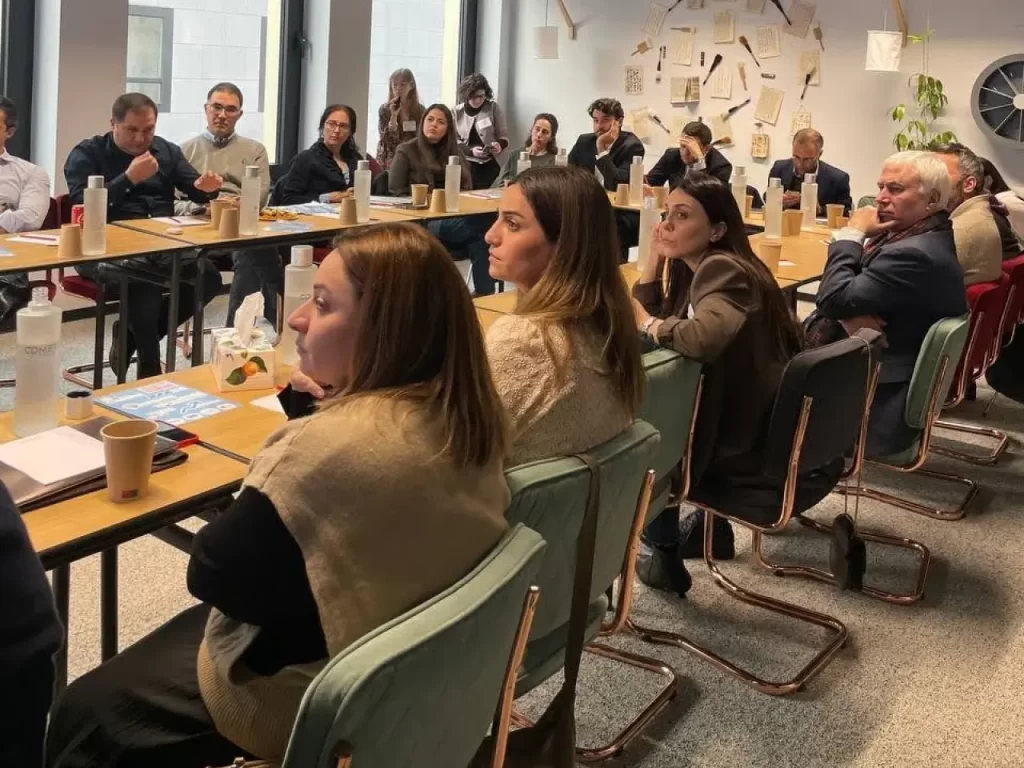 The dialogue was truly productive, given the diverse set of people who were participating and the amazing points that were brought up. Overall, the event was successful in bringing together stakeholders interested in social entrepreneurship, impact investment, and social impact in Armenia, promoting collaboration, growth, and support for social enterprises in the country.
The Collaborate for Impact project is financed by the European Union in Armenia and implemented by the EVPA in partnership with Impact Hub Yerevan in Armenia! This publication has been produced with the financial assistance of the European Union. The contents of this publication are the sole responsibility of the Collaborate for Impact project and can under no circumstances be regarded as reflecting the position of the European Union.